Police: Neo-Nazis control Czech Workers' Party (PragueMonitor.com)
2009-01-21, 22:38:00 • English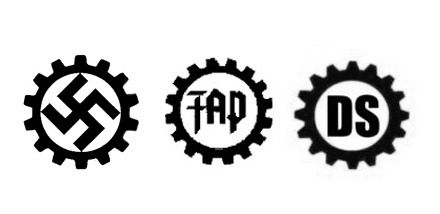 Police: Neo-Nazis control Czech Workers' Party
(CTK, 21st of January, 2009)
Neo-Nazis have got control of the Czech extreme right Workers' Party (DS), says a report on the public order and internal security situation in Prague in 2008 that Prague Police head Martin Cervicek submitted on Tuesday, but DS chairman Tomas Vandas dismissed the information.
According to the report, the neo-Nazi National Resistance and the ultra-nationalist Autonomous Nationalist parties agreed with the DS on cooperation.
Saying the police report is an "absolute nonsense," Vandas told CTK that the composition of the DS presidium two years ago, for instance, was the same like now.
The police report says representatives of the National Resistance and the Autonomous Nationalists constitute quite a large group of DS candidates in last year's regional elections.
One of them was Jiri Bunda who is allegedly a leading member of the Autonomous Nationalists party.
He was also allegedly one of the organisers of the radicals' march to the Janov housing estate, inhabited mainly by Romanies, in Litvinov, north Bohemia last year that resulted in sharp clashes between extremists and policemen.
Another election candidate was Erik Sedlacek, who has been sentenced to three years in prison for support and promotion of a movement aimed to suppress the rights and freedoms of man. Sedlacek is connected with the National Resistance, the report says.
Cooperation between the DS and National Resistance is also mentioned in the government proposal to the Supreme Administrative Court to dissolve the party that the government approved last November.
The report says the National Resistance Prague that organises concerts for neo-Nazis is the biggest Prague neo-Nazi organisation.
The Antifascist Action (AFA) is the most radical on the left side of the spectrum in Prague. It fights against racism, anti-Semitism and neo-Nazism, the report says.
It adds that AFA, however, also promotes the struggle against capitalism and the state and pushes through anarchist ideas.
source: ..:. PragueMonitor.com :.